Playlist
Recipes
Listeners
Play Button
Credits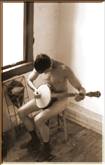 "Unvarnished Music"


| | |
| --- | --- |
| Loading ... | Loading ... |
| Low Bitrate (64 kbps) | High Quality (128 kbps) |



Welcome to Hober Thinking Radio - Unvarnished folk music from around the world.

Coming to you from the apple orchard in New England, USA.

Thank you for listening.




Hober is now closed. The audience has long since departed for newer/better music listening experiences using more modern technology. Certainly in the 90's hober.com was important, in some small way, to the early development of the internet. This site is left as a historical document.
Note: The copyright and performing rights aggregator we used to pay our hobby station fees to our artists, streamlicensing.com, has gone out of business.
We are looking at options to avoid suspending the stream.

Privacy Statement: Hober does not collect "marketing data".
copyright © 1998-2018 HOBER Thinking Radio.
All rights reserved.
Contact Hober